Why do I Need Multiple Acupuncture Treatments?
2 |
March 9, 2016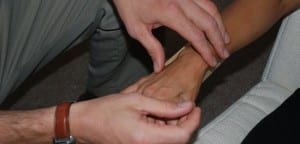 More than 3 million people receive acupuncture or multiple acupuncture treatments each year, according to the 
American Association of Acupuncture and Oriental Medicine
. Many of these patients are for the most part healthy but who experience conditions like low back pain, migraines, allergies etc. or that have medical conditions associated with overwork or aging.
Here at AcuCare Clinic, we see that there are some common reasons people have acupuncture:
Some consider acupuncture just to have the experience
Some come to see if we can produce fast relief for an ailment.
Others choose acupuncture as an ongoing treatment approach for an acute or chronic condition.
Others continue to come for maintenance of a chronic issue that has already been resolved.
Just as each person has a different reason for choosing acupuncture, every patient will have a different response to the treatment – especially in the earliest phases of the treatment process. Some patients feel better with the first treatment while others require multiple acupuncture treatments before they sense improvement. Most patients enjoy slow and steady progress but a few get better in leaps and bounds. Acupuncture will promote healing at different rates from one person to the next. While some people find relief in a single session (most do not), you will likely need multiple acupuncture treatments to resolve your problem. Once resolved or well under control, maintenance is usually determined by your symptoms. As long as you feel well treatment is not necessary but we encourage patients to return for follow up treatment or maintenance quickly when and if symptoms return.
Phases of the goals of treatment
It's important to know how acupuncture works and how your healing will take place. These are the core phases to acupuncture treatment:
Treatment always begins with a comprehensive evaluation to determine the root cause of your discomfort.
Next, safe and effective acupuncture treatments address this root cause to help you feel better right away. Relieving the symptoms at hand is always the primary goal of every acupuncture session because that is where you are feeling the most discomfort. However, the underlying root cause is always being addressed simultaneously so you experience long term relief as well as short term.
The final step is to build resilience. Acupuncture helps strengthen the affected area to decrease the risk of reoccurrence. Strength building also reduces the frequency of pain. With time, you can reduce the frequency treatment and only come in for 'tune ups' when needed.
Why You Might Need Multiple Acupuncture Treatments
A single acupuncture session can provide immediate relief for some types of ailments. Sometimes, however, symptoms return within a day or two of treatment. This is a sign that you need multiple acupuncture treatments. Continuous treatment keeps symptoms under control and creates a healing momentum to keep your recovery process moving in a positive direction. Repeated acupuncture sessions at appropriate intervals reduce relapses and help you feel better for longer. For best results, you may need to continue treatment for a short time even after your symptoms have eased to prevent re-injury. Just because your pain is gone does not meant the root of the issue has been resolved or that your resiliency has returned. We watch this closely by spacing out appointments further and further until we feel the root has been resolved. Continued treatment helps your body complete the healing process and strengthen the affected area to prevent the original problem from coming back.
When can you return to activities and end treatment?
Returning to activities too soon increases your risk for injuring freshly healed tissue. The longer you rest the injured area, the lower your risk for re-injury. Resume activity slowly and immediately stop if you experience any pain.
---
I don't always go to the gym, but when I do, I want the results to be instantaneous and dramatic."
---
Ongoing Maintenance
Acupuncture treatments are a little like going to the gym in that you would like the results to be instant and dramatic. If you do not see immediate results, you may be tempted to quit. But, like going to the gym, you know that long-lasting and meaningful results take time and commitment.
---
If you are tired of the pain from your chronic condition and are committed to fixing your problem for the long haul, give us a call at 704.483.5441. We provide real therapy that brings real relief – not a pill that just covers up the problem. Our acupuncture professionals can determine the root cause of your pain and develop a continuous treatment plan to help you resolve it.
---