Our team at AcuCare Clinic is dedicated to providing the most efficient, effective long-term relief and treatment possible through acupuncture and chinese medicine.
Acupuncture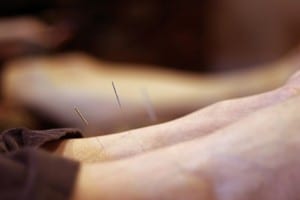 At AcuCare Clinic we practice the Balance Method style of acupuncture. The Balance Method is a highly effective style of ancient acupuncture that excels in treating all types of pain as well as chronic conditions. The Balance Method style of acupuncture was developed by Dr. Richard Teh-Fu Tan and emphasizes instant results. While most patients will require a series of treatments to fully resolve their issue, they will usually get relief from just one treatment and know that acupuncture works! A unique aspect of the Balance Method is which points are used in treatment and where they are located. It is a common misconception that acupuncture should be given to the affected area of a patient's problem. This concept of "local" treatment is usually less effective and requires prolonged treatment to achieve full resolution of symptoms. Balance Method practitioners will almost always pick points in the patient's extremities (from the knees down and the elbows down) and will usually use points on the opposite side of the ailment. These ideas are found in the classical texts of acupuncture and can be found in literature as old as acupuncture itself. The points used during Balance Method acupuncture treatments are considered to be the most powerful points on each meridian, according to classical Chinese theory. These locations were originally detailed in the oldest known Chinese medical text: The Yellow Emperor's Inner Classic. Another advantage of using points on the extremities is their accessibility. You don't have to change out of your clothing; after removing just shoes and socks, you can rest comfortably in one of our recliners or on a treatment table with only your lower arms and legs exposed.
To schedule an appointment, or to ask questions, please call 704.483.5441. Or, 
click here
 to view our FAQ page.